To all past North Shore Winter Club members – we want you back!  Come back to the NSWC and see what you have been missing. Massive savings on Full Membership entrance fees of only $3,000 + GST.  This offer expires on June 30th, 2019.
Full Membership grants Singles, Couples, and Families lifelong membership with full access to the Club and participation in any programs and activities at preferred member rates.  Each membership is entitled to one vote.
BENEFITS
Exceptional Minor Hockey program (Rep & House), year-round access to development, world-class coaching staff, premier Men's Hockey League, and plenty of open ice time on four sheets of ice.
Talented tennis coaching staff with four outdoor courts and seven indoor courts, as well as two squash and two racquetball courts. Access to tennis leagues, ladders, socials, and tournaments.
Free access to the fitness center and the opportunity to register for value-added personal and group training programs and fitness classes.
Summer, professional day, and holiday kid's camps, including hockey, tennis, and multi sport camps to keep your children entertained.
Free access to the inviting outdoor pool, which includes a dive tank and wading pool, as well as summer activities, swimming lessons, and the Marlins Swim Team.
Parties, BBQs, and exciting social events on the Tiki Deck, in the Lounge, and in the Club Café.
60 years of tradition in a safe, friendly, environment for the entire family.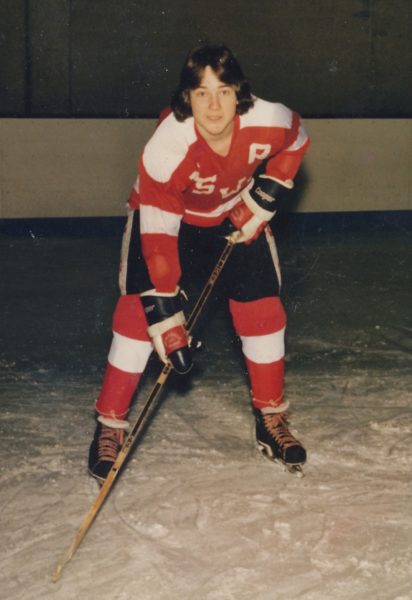 ELIGIBILITY
To be eligible for the Full Membership (Alumni), an applicant or their spouse must have been a Full (voting) Member of the North Shore Winter Club in the past.  People who were Members as children under their parents' membership are eligible, as are people who had their own membership.  You must have had a Member number to qualify.  Simply give us your membership number or show us a team roster, team photograph, team banner, team trophy, or some other form of documentation.
COSTS
The $3,000 + GST (Family/Couple/Single) entrance fee is non-refundable.
Upon review and approval of your Alumni Membership, regular monthly dues will apply, depending whether you are a Single, Couple, or Family.  Monthly dues are as follows:
Family: $393* + GST per month
Couple: $332* + GST per month
Single: $243* + GST per month
* Subject to annual increases.
FILL OUT THE FORM BELOW FOR MORE INFORMATION, TO BOOK A TOUR, OR TO APPLY FOR ALUMNI MEMBERSHIP.