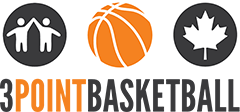 Purpose
To introduce basketball fundamentals at an early age while cultivating a culture that empowers athletes to thrive in a team atmosphere. Our value is placed firmly on LEADERSHIP through supportive coaches, DEVELOPMENT of athletic literacy, and COMMUNITY awareness. Through our 3 pillars we believe the sport will have a positive impact on all young athletes given the opportunity to play.
Coaching
Our team of trained coaches are well seasoned as they come with much experience developing young athletes. Each coach is qualified and has strong roots within the community.
About Us
Established in 2013, 3PointBasketball is operated by Mark Curtin (Founder) and Ransford Brempong (Director of Operations), as an after-school basketball program for the primary grades at local elementary schools. 3PB was created to give our own children an opportunity to play and learn the sport of basketball at a young age. Our focus is providing physical activity to children, providing value, giving back to the community, developing leaders, and promoting athletic physical literacy by introducing basic basketball fundamentals.
Jumpshot
Grassroots based coed program that is rooted in the development of fundamentals.  Introduction of ball handling, shot mechanics, passing, and athletic movement.  Coaches will constantly be cultivating love for the game.  Each session will focus on developing a different skill and competitive drill.  Includes: basketball, T-shirt, and wrap-up party.
Hoosiers
Fundamental build up will be highly encouraged by our coaches through drill progressions.  Emphasis will be placed on body language, accountability as an athlete, coachability, goal setting, as well as core strength exercises.  Primary focus is to develop basketball IQ.  Athletes will be competing in weekly 3 on 3 games.
Flight
High performance competitive environment that promotes growth.  Physically and mentally challenging drills.  Fundamentals, team play, agility, quick feet, core strength building, and sportsmanship will be emphasized throughout the sessions.  Detailed skill development, and competitive 3 on 3 games will be offered.
Questions?
Please contact admin@3pointbasketball.com or visit www.3pointbasketball.com