2021 Cammi Granato Hockey School:
 August 23 – 27, 2021
Register online at NSWC Gametime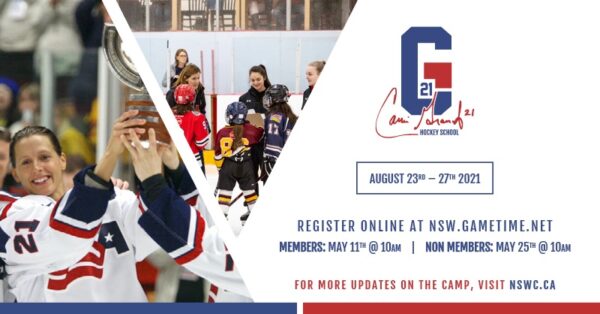 Hilary Knight on being inspired by Cammi Granato
TESTIMONIALS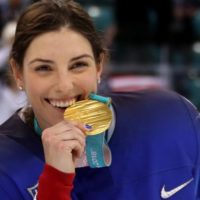 "When I was young I had role models who were male, because we looked up to NHL players, and I had Cammi Granato"
Hilary Knight
Team USA, Olympic Gold Medalist & former student of the Cammi Granato Hockey School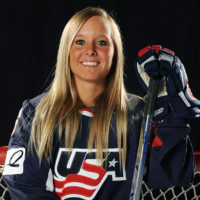 "It's a great feeling to be in the company of Cammi Granato. She's arguably the best women's hockey player to ever play the game"
Kelli Stack
Team USA, Olympic Gold Medalist & 3 x winner of the Cammi Granato Award, presented to the top player in Hockey East (NCAA)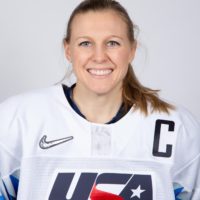 "When I met Cammi I just remember how she made me feel so empowered to want to go to the Olympic Games and chase this dream that lasted until I made the Olympic team in 2014"
Kendall Coyne-Schofield
Team USA, Olympic Gold Medalist, first women to compete in NHL All-Star Skills Competition & former student of the Cammi Granato Hockey School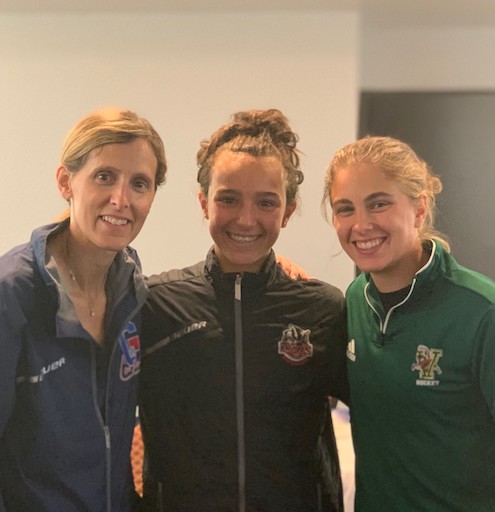 "I was fortunate to have the opportunity to train with Cammi Granato in the summer of 2019. Both the on ice and off the ice training exceeded my expectations. Cammi is an inspirational coach and she provided me with me useful feedback that assisted me in growing my game. I would highly recommend attending any of her camps or development."
Chloe Primerano
INSPIRING THE NEXT GENERATION OF FEMALE PLAYERS
Registration For The Cammi Granato Hockey School Now Open!
Divisions:
U7-U9 (2015 – 2013 Birth Years)
U11 ( 2012/2011)
U13 (2010/2009)
U15 (2008/2007)
Times/Schedule:
*Tentative schedules below
U7-U9: 9:45am – 1:15pm
U11: 8:15am – 3:30pm
U13: 9am – 4pm
U15: 10:30am – 5pm
CAMP HIGHLIGHTS
10 hours of on-ice instruction   |   Off-ice athletic development
Leadership coaching   |   Team building activities
         Souvenir camp jersey   |   Lunch included with registration
"The goal of the camp is to build confidence in young women and to empower them to be leaders both on and off the ice, in addition to enhancing their fundamental skills. I can't wait to get on the ice with our players this summer!"
Cammi Granato
Former Captain of Team USA & Olympic Gold Medalist
INSTRUCTORS
REGISTER
Register For The Cammi Granato Hockey School Today
Registration will open for members on Tuesday May 11th at 10am. Non Members will be allowed to register on Tuesday May 25th at 10am.
U11 – U15: $595 for members | $685 for non members
U7-U9: $265 for members | $350 for non members
CONTACT
Visit nsw.gametime.net or call 604-985-4135 ext. 0 to register!
Email Emily Allen at eallen@nsw.ca with any questions.