Racquets
Fabio Walker
director of racquets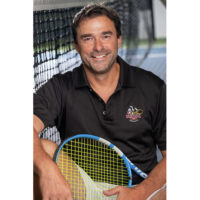 Fabio Walker was born and raised in North Vancouver.  In the years 1984 to 1988, Fabio reached seven Canadian National Championship finals, winning four times – three singles and one doubles.  From 1986 to 1988, Fabio was the number one ranked junior in the country and represented Canada in many international tennis events including Jr. Wimbledon, the US Open, and the French Open.  He also won a gold medal for British Columbia at the 1989 Canada Games.  In 1988, Fabio received a full tennis scholarship to Texas Tech University, a NCAA Division 1 school located in Lubbock, Texas where he played position one in singles and doubles.  After graduating in 1993, Fabio decided on a career coaching tennis and competed in the local Tennis BC Men's Open tennis circuit.  Again, he achieved a number one ranking in both singles and doubles.  Fabio worked as an assistant tennis pro at the Nautilus Racket and Fitness Club in Lubbock, Texas (1992 – 1993), at the New Westminster Tennis Club (1994 – 1995), and at the West Vancouver Tennis Club (1996).  Fabio was the Head Tennis Professional at the Richmond Country Club from 1997 to 2012 and has been the NSWC Tennis Director since 2012.
Nicole McLennan
head of junior development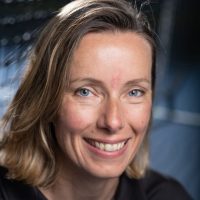 Nicole McLennan is Tennis Canada High Performance Coach 3 Certified and was selected to enter the Tennis Canada High Performance Mentorship Program, which she completed in 2017.  Along with NSWC Coach Sarah Kadi, Nicole created a girl's group initiative that aims to provide an environment that matches the needs of young girls in sport.  Nicole has also spent time working with the CAC/CAAWS Female Coach Mentorship Program.  Currently, Nicole is working in U14 development at the NSWC and travelling with players as a Tennis Canada U12 National Tour Coach and Tennis BC Provincial Coach.  Nicole was the 2014 Tennis BC High Performance Coach of the Year and has a BA in Psychology from the University of British Columbia.
Amy Walker
tennis pro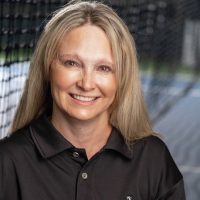 As a junior, Amy Walker was a top ranked player in Texas and was ranked nationally in the US, her highest national ranking being #4 in doubles.  Amy earned a full tennis scholarship to Texas Tech University and played on the women's tennis team for four years.  After graduating with a BBA and MBA, she moved to British Columbia.  Amy played in the local Tennis BC Women's Open tennis circuit for 10 years, won the Senior BC Doubles Provincials in 2005, and was undefeated in the Division 1 league in 2017.  Amy was the assistant tennis pro at the Nautilus Racquet and Fitness Club in Lubbock, Texas (1993 – 1994), the New Westminster Tennis Club (1994 – 1995), and the Richmond Country Club from (1997 – 2012).  She has been with the NSWC since 2012.  Amy is a certified Tennis Canada Tennis professional, USPTA Tennis Professional and also a USAPA Pickleball Certified Coach.
Adrian Oziewicz
tennis pro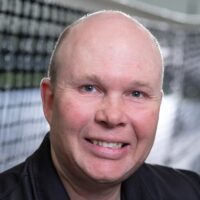 Adrian grew up in Toronto, Ontario where he was a top open level player in singles and doubles and was a member of the University of Toronto Varsity Blues tennis team from 1993 to 1997. In 1997 he graduated with a degree in Applied Science and Engineering and moved to B.C. Adrian is a Tennis Canada certified Level 2 Coach and Club Pro 2. He is also a member of the Tennis Professionals Association of Canada. In November 2009 he also became certified by the United States Professional Tennis Registry (USPTR).
Adrian was the Head Pro at Great West Fitness and Tennis Club in Abbotsford from 2004 to 2019 and has been teaching tennis since 1998. He also taught at the Whistler Racquet Club, Delta Whistler Resort and the Jericho Tennis Club in Vancouver. He is also the Head Tennis Pro at Sunshine Hills Tennis Club in Delta, BC
Adrian teaches players of all ages and abilities and over the last couple of years has worked with a number of national level juniors who are now attending universities in the United States on tennis scholarships. He believes getting children excited about tennis at a young age is important as they will be the future of our sport. Adrian brings a commitment to making the North Shore Winter Club the best place to play tennis in Vancouver.
Lynne Schweitzer
tennis pro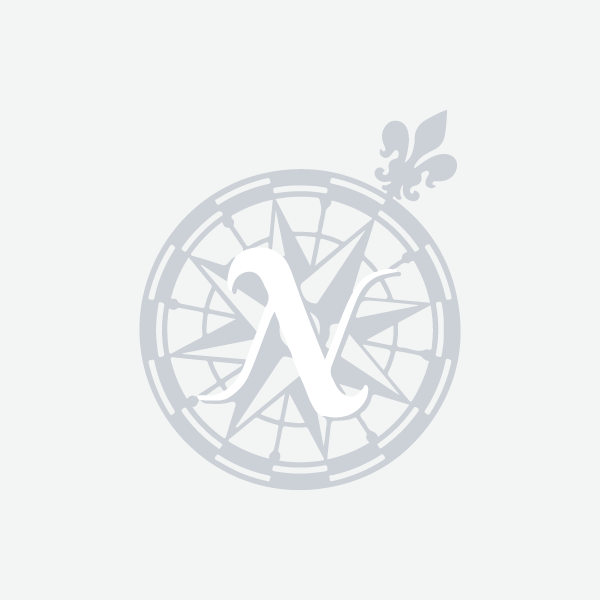 Lynne Schweitzer grew up in Burnaby and attended the University of Texas – El Paso on a tennis scholarship.  She completed her undergraduate degree at SFU where she played on the soccer team.  While working on her Masters in Exercise Science at Northern Arizona University she coached the NCAA Div 1 women's tennis team.
Lynne has worked at several country clubs in the past including being the Athletic Director at Jericho Tennis Club, the Head Tennis Professional at Richmond Country Club and an assistant tennis pro at Hollyburn Country Club. Lynne is a certified Tennis Canada Professional.
Tim Portnov
tennis pro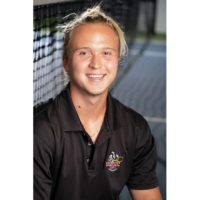 Tim was born in Moscow, Russia, and moved to Vancouver when he was 9 years old. As a junior he won the U14 and U16 BC provincial titles and was ranked number one in the province in all junior age categories from U12-U18. He also made it to two National finals when he was 14 years old and was ranked number one in Canada for boys U14 in the summer of 2010. Tim went on to represent Tennis Canada at the Junior Davis Cup in Florida where Canada placed 4th overall. He also represented Canada in some of the biggest international junior tournaments such as Le Petits in France, Orange Bowl in Miami, and Eddie Herr in Bradenton, Florida. Tim had multiple shoulder dislocations and had surgery to fix his shoulder in 2013 before going off to play NCAA Division 1 college tennis for James Madison University in Virginia. Unfortunately his shoulder did not hold up and he was forced to transfer to The University of British Columbia where he finished the last two years of his undergraduate degree, majoring in Political Science.
Chris Stead
tennis pro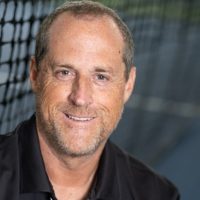 Before joining the NSWC as the High Performance Coach, Chris was the Director of Tennis at the West Vancouver Tennis Club for twenty years.  He served as a Tennis BC Provincial Team Coach for more than twenty years and as a Tennis Canada Touring Coach working and travelling with some of Canada's top junior teams and players.  In 2016, Chris was the recipient of the Tennis Canada Coaching Excellence Award.  He has coached numerous National and Provincial Champions, Jr. ITF Champions, and players on the ATP Challenger and Futures Tours.  Chris is Tennis Canada Coach 3 Certified and the highlight of his career was coaching Fabio Walker to the Gold Medal in the 1989 Canada Games!
Iverson Guan
tennis pro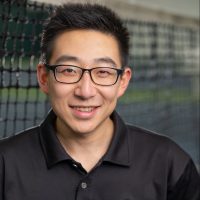 Iverson Guan was originally from Beijing, China. He loved tennis back home and was inspired by Chinese player Li Na. He was a top ranked junior back in Beijing and played college tennis In 2013, 2014. Iverson led his College team and made the 3rd and 5th place in Beijing College Team Competition. 
He made the move to Winnipeg in 2015 to continue his study in the University of Manitoba's Recreation Management and Community Development. After graduating in 2018, Iverson took his talents to the Winnipeg Winter Club where he worked as an assistant pro from 2018-19. He then became a full-time tennis coach at Taylor Tennis Club in 2019 and was named the Club Head Pro at the Tennis Manitoba Hub @ Deer Lodge in the summer of 2021 and 2022. In the Summer of 2022, he was traveling with players as a Tennis Manitoba U12 National Tour Coach and assisted in training Team Manitoba for the 2022 Canada Summer Games. Iverson is a certified Tennis Canada Tennis professional (Club Pro 1). He was also the Tournament director for Tennis Manitoba since 2018, managing all Tennis Manitoba tennis tournaments all year round.
Fun fact about Iverson: His first name is technically Xinwei, but he said Chinese names are difficult to pronounce in English, so he wanted to go by something easier — Iverson. He also has a passion for basketball and with former Philadelphia 76ers legend Allen Iverson being his all-time favourite player, he decided to adopt the name.