Racquets
Fabio Walker
director of tennis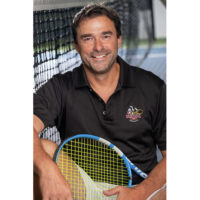 Fabio Walker was born and raised in North Vancouver.  In the years 1984 to 1988, Fabio reached seven Canadian National Championship finals, winning four times – three singles and one doubles.  From 1986 to 1988, Fabio was the number one ranked junior in the country and represented Canada in many international tennis events including Jr. Wimbledon, the US Open, and the French Open.  He also won a gold medal for British Columbia at the 1989 Canada Games.  In 1988, Fabio received a full tennis scholarship to Texas Tech University, a NCAA Division 1 school located in Lubbock, Texas where he played position one in singles and doubles.  After graduating in 1993, Fabio decided on a career coaching tennis and competed in the local Tennis BC Men's Open tennis circuit.  Again, he achieved a number one ranking in both singles and doubles.  Fabio worked as an assistant tennis pro at the Nautilus Racket and Fitness Club in Lubbock, Texas (1992 – 1993), at the New Westminster Tennis Club (1994 – 1995), and at the West Vancouver Tennis Club (1996).  Fabio was the Head Tennis Professional at the Richmond Country Club from 1997 to 2012 and has been the NSWC Tennis Director since 2012. Certifications: Tennis, USPTA Elite Professional. Pickleball, USAPA Certified Professional.
Monika Johns
tennis pro
Javeed Kassam
tennis pro
Javeed Kassam started playing tennis at the tender age of 6. He played national soccer and basketball prior to focusing on tennis during his teenage years. Javeed went to Canadian Nationals in 2016 but got a shoulder injury requiring surgery. He decided to focus on academics from then on and went on to study Neuroscience at the University of Southern California. Javeed captained the USC Club team in his Junior and Senior years where he played #1 singles and doubles. After graduating, Javeed played the Tennis BC tournaments giving him an open ranking of 30 in the country for doubles and 55 for singles.
Tim Portnov
tennis pro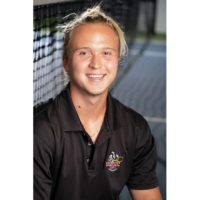 Tim was born in Moscow, Russia, and moved to Vancouver when he was 9 years old. As a junior he won the U14 and U16 BC provincial titles and was ranked number one in the province in all junior age categories from U12-U18. He also made it to two National finals when he was 14 years old and was ranked number one in Canada for boys U14 in the summer of 2010. Tim went on to represent Tennis Canada at the Junior Davis Cup in Florida where Canada placed 4th overall. He also represented Canada in some of the biggest international junior tournaments such as Le Petits in France, Orange Bowl in Miami, and Eddie Herr in Bradenton, Florida. Tim had multiple shoulder dislocations and had surgery to fix his shoulder in 2013 before going off to play NCAA Division 1 college tennis for James Madison University in Virginia. Unfortunately his shoulder did not hold up and he was forced to transfer to The University of British Columbia where he finished the last two years of his undergraduate degree, majoring in Political Science.
Alexandra Sigouin
tennis pro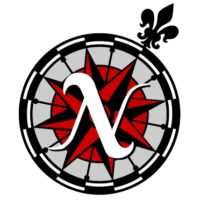 Alexandra Sigouin and her brother Benjamin started playing tennis at the young age of six.  In her junior career, Alex qualified and played in five Indoor and Outdoor Canadian Nationals, reaching the semifinals in doubles.  She has experience playing in multiple Open and ITF tournaments and has coached across the US.  Alex was recruited to the Whitman College women's tennis team, where she finished 11-2 in singles, including a 9-0 conference mark and a 5-0 streak to close out the year.  Alex is a certified Tennis Canada Instructor as well as a Tennis Canada Club Professional 1 Coach.  She is very passionate about coaching and loves helping people of all ages and creating relationships with them.
Amy Walker
tennis pro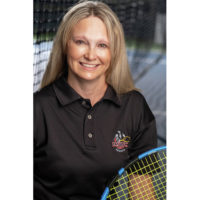 As a junior, Amy Walker was a top ranked player in Texas and was ranked nationally in the US, her highest national ranking being number four in doubles.  Amy earned a full tennis scholarship to Texas Tech University and played on the women's tennis team for four years.  After graduating with a BBA and MBA, she moved to British Columbia.  Amy played in the local Tennis BC Women's Open tennis circuit for 10 years, won the Senior BC Doubles Provincials in 2005, and was undefeated in the Division 1 league in 2017.  Amy was the assistant tennis pro at the Nautilus Racquet and Fitness Club in Lubbock, Texas (1993 – 1994), the New Westminster Tennis Club (1994 – 1995), and the Richmond Country Club from (1997 – 2012).  She has been with the NSWC since 2012. Certifications: Tennis, USPTA Professional. Pickleball, USAPA Certified Coach.
Chris Stead
tennis pro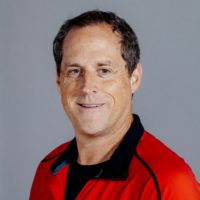 Before joining the NSWC as the High Performance Coach, Chris was the Director of Tennis at the West Vancouver Tennis Club for twenty years.  He served as a Tennis BC Provincial Team Coach for more than twenty years and as a Tennis Canada Touring Coach working and travelling with some of Canada's top junior teams and players.  In 2016, Chris was the recipient of the Tennis Canada Coaching Excellence Award.  He has coached numerous National and Provincial Champions, Jr. ITF Champions, and players on the ATP Challenger and Futures Tours.  Chris is Tennis Canada Coach 3 Certified and the highlight of his career was coaching Fabio Walker to the Gold Medal in the 1989 Canada Games!
George Jecminek
tennis pro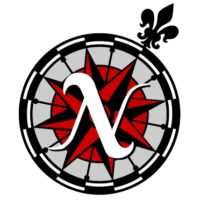 Born in the Czech Republic, George began playing tennis at the age of five.  After immigrating to Canada with his family at the age of ten, George was a regular competitor in local Tennis BC junior events.  George was consistently a top 10 junior in Canada through the U12 to U18 categories.  After graduating from high school and attending UBC engineering for two years, George decided to continue pursuing his tennis dreams.  He played on the ATP tour full-time for six years, competing in future and challenger events in places such as Mexico, Thailand, Vietnam, Poland, and the United States.  George reached a career high ranking of 825 on the ATP Singles Ladder.  Additionally, George was ranked first in the Men's Open Singles Rankings in BC in 2012 and won the Stanley Park Open in 2012 and 2016.  Recently, George won the doubles title at the 2018 Alberta Grassroots Charity Tennis Championships with fellow competitor and good friend Philip Bester.  George continues to compete in local Men's Open Events and plans to play the occasional professional event in the future.  Currently, George works for a large CPA firm as an accountant and coaches private lessons on weekends.
Nicole McLennan
tennis pro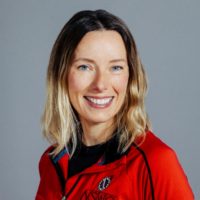 Nicole McLennan is Tennis Canada High Performance Coach 3 Certified and was selected to enter the Tennis Canada High Performance Mentorship Program, which she completed in 2017.  Along with NSWC Coach Sarah Kadi, Nicole created a girl's group initiative that aims to provide an environment that matches the needs of young girls in sport.  Nicole has also spent time working with the CAC/CAAWS Female Coach Mentorship Program.  Currently, Nicole is working in U14 development at the NSWC and travelling with players as a Tennis Canada U12 National Tour Coach and Tennis BC Provincial Coach.  Nicole was the 2014 Tennis BC High Performance Coach of the Year and has a BA in Psychology from the University of British Columbia.