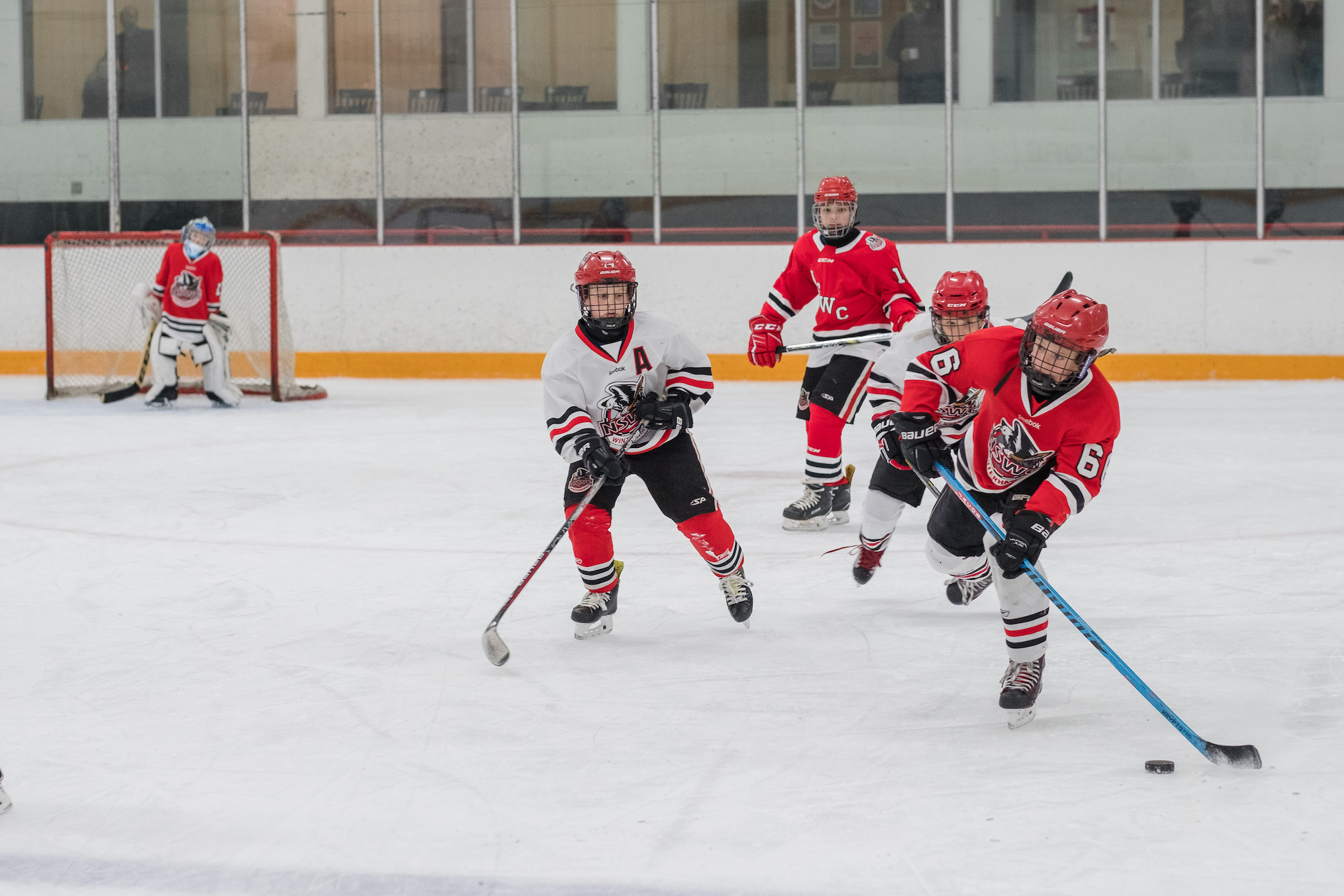 The NSWC 3on3 League is proud to return in 2020 for players of all ages and levels!
3on3 hockey is an awesome way to develop hockey skills such as skating with the puck at speed, passing the puck and shooting without all the rules in a typical game.
With registration, your team is guaranteed 10 games (no playoffs). All games will be played in 1 hour time slots. Your registration also includes a set of team jerseys.
Divisions:
Register for the division of your player's birth year. Teams wishing to play up an age group may make the request.
Program Details:
April 3 – June 24 2020 (No games over long weekends)
2013-2008 Born Players (Single Age Divisions)
Location: Small/HTC Ice rinks
Members Teams: $1400  |  Non Member Teams: $2000
Roster Sizes:
This number is up to the team itself but we recommend having 9 players + 1 goalie per game.
To be eligible for the Member Rate: 80% of your players must be members.
Game Slots:
Fridays, Saturdays & Sundays
*We expect teams to let us know dates that DO NOT work when they are filling out their team info sheets (Team info sheets will be sent directly to the manager after registration).
Registration:
Member registration will open on January 14th at 10am. Non Member registration will open January 28th at 10am.
Online: nsw.gametime.net
Phone: 604-985-4135 ext 0
Whoever registers an entire team, will then become our point person for gathering the team info, i.e. Names, ages, emails etc.
*Registration will remain open until March 7th or until registration fills up*