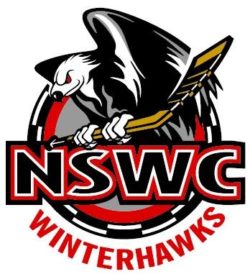 Dear Hockey Families,
This email is mainly for our U15 age group; however, we're extending it out to all hockey families.
U15:
When we met in the early winter the goal was to do everything possible to have 3x U15 teams next season at NSWC, U15 A1, U15 A2 and U15 Hawks. We are still on target to have 3x teams, however the numbers are tight and I want to encourage our members to reach out to friends that have children playing in this age group and educate them on the 'Non-Member Hockey' option we have for next season. For the 2023-2024 season we will be offering great ice times, great coaches, and have prepared excellent season plans for all of our U15 Teams.
Current U15 Projections:
43 Skaters – 14.3 / team
9 Goalies – 3 too manyfor 3 teams
Even though some players have left, we've successfully welcomed new ones to the club and are currently in conversation with many others that are interested in joining.
Board Approval of Non-Member Hockey Players:
Up to 3 Non-Members per team at U15. These players would pay the same registration and team fees as members but would have no additional membership requirements.
*Please tell your friends we have room for a couple more skaters under this approved policy.
U15 A1 Selects Coaching Update:
We were very close on two really qualified candidates but unfortunately, they both decided to stay loyal to their current programs. This is frustrating, however understandable, so in the words of Jay Z – 'On to the next one'.
One exciting update we'd like to share with you is that of the coaching front as it pertains to Assistant Coaches. We are happy to confirm that Jimmy Ghuman is coming on as an Asst Coach / Video Coach.
Jimmy Ghuman began coaching during the 2005-06 season with the NSWC U18 AAA team. Since then, he has coached with North Van Minor and the Van T-Birds at all levels of Rep hockey, and has been a coach, GM & Video Coach for 6 Seasons of Zone hockey with the Fraser Valley T-Birds & the Vancouver NE Chiefs.
Being a part of the BC Hockey High Performance Program since 2011, Jimmy was the Video Coach for Team BC in 2016, helping them earn a Silver Medal at the 2016 Western Branch Challenge Cup. Jimmy has his High Performance 1 coaching certification and brings a wealth of knowledge from his years at the Major Midget level. He will be a huge asset in getting kids exposure to the next level.
We are also excited to announce David Beaupre as an Assistant Coach with this group. David is Hockey Canada High Performance 1 certified, and brings along a total of 20+
years coaching experience in his back pocket, with 10 of those years being at the NSWC. David has been a Head Coach and Assistant Coach at the U18,U15 & U13 AA levels.
Jimmy and David will be invaluable to these kids, and getting them to the next level in their hockey journeys.
We wanted to update all families on where we currently are at with our coaching staff while we continue to work on finding a Head Coach for this group. We truly appreciate everyone's patience and loyalty to the program.
NextSteps:
Monday Skate Schedule:
– Monday, April 17th – 5:30-6:30pm
– All following Mondays until June 19th, ice will move to 5:45-6:45pm
Planning for November Remembrance Day Showcase
Planning for Trip to Boston
U15 A2:
Thank you for your patience during the 2023-2024 season planning. You most definitely are a key team and focus for the hockey department. Our current focus is to sort out the U15 A1 coaching staff, to ensure that ALL of the U15 age group players have great experiences in this upcoming season.
We understand that many of you do want to play on the U15 selects program,and a couple of you will be a huge part of that program. However, if your child does not get the news that they are looking for, we will continue to support them and their hockey journey.
As for numbers, we are going to have a list of AP's/Taxi Squad that will most likely be 3 forwards, 2 defense and 1 goalie that will have the option to be involved with a minimum of 1x practice per week. We are working on finalizing details, however, if you are a member of the A2 team and you are interested in extra development, that will be available for you.
U15 Hawks:
After a largely successful season that saw the U15 Hawks make incredible strides with a very young group, we are pleased to welcome back Graham Gibbens as the U15 Hawks Head Coach next season. He will be back to help this team pick up where they left off and build on what they started.
Thank you again for your patience as we look to put the best possible pieces in place to set all of our players up for success. When more updates are available, they will be communicated.
Thanks,
NSWC HOCKEY DEPARTMENT