What Are Scouts Looking for in the Bantam Draft?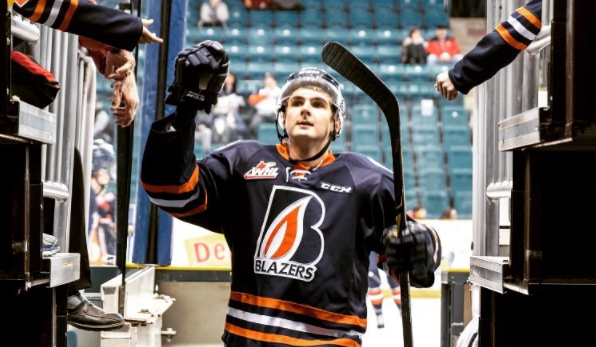 "Hi coach, it's John Q. Superscout with the Victoria Royals. I wanted to ask you about Zach Smith."
"Hi John, sure thing. What would you like to know?"
"What are his parents like?"
This was an actual conversation I had with a Western Hockey League scout eight years ago when I was coaching Bantam AAA in Edmonton. Although I don't think I remembered the name properly.
It's a real concern for WHL scouts heading into the playoffs and the last two months to watch 14 year-olds play before the draft on May 3rd. Who created these young hockey players is important to privately owned Western Hockey League franchises. Scouts are looking for anything that might help inform a team about the player in whom they're investing assets, time, and energy. The physical attributes of a player are one thing – scouts also want to know what kind of attitude they're potentially drafting into their system.
By the way, Zach ended up getting drafted by the Kootenay Ice. Awesome kid, intense Dad.
So aside from parents, what can a bantam-aged hockey player actually control if they want to get noticed?
1. Position-specific Skills
If you score 40 goals as a bantam hockey player then you're probably set. Scoring goals is the hardest thing to do, so it stands up to reason that the offensive dynamos in bantam get selected.
But hockey is a 200 foot game. Who's going to break up a cycle in the defensive zone? The defensive defenseman. Who's going to swoop in and support that battle, pick up the puck and get it moving north? The centreman with high hockey IQ. And who's going to make sure the puck gets out of the zone, either with a clever breakout pass to the weak-side defenseman or, if all else fails, a hard chip high and hard off the glass? The dependable winger.
Scouts think like coaches. They want to be right. If they see a skill in a player or an intensity in a goaltender they believe will help their franchise, they're going to take notice.
2. Body Language
Body language matters. It matters in Bantam, in matters in major junior hockey, it matters in professional hockey.
When do we see bad body language?
When a player makes a mistake
When a player gets pulled off the ice
When a player gets hit or checked or loses a battle
When a teammate makes a mistake
That last one is the clincher. That's when a scout closes up their book, finishes their popcorn and jets out of the rink. I know because this is a big part of my job at UBC. All our players come from the Western Hockey League, and sometimes they develop bad habits by the time they're 20 ands they've been playing the league a couple years. The bad body language is easy to see, and it's something no scout, coach, or general manager wants in their dressing room.
It's why we went hard after Tyler Sandhu, captain of the Trip City Americans last year. Tyler had an incredible year with us. It's why we recruited Jerret Smith, captain of the Seattle Thunderbirds the previous year. Character is why we recruit captains with 20 less than points than a 20 year-old teammate who doesn't back check.
3. Hockey Sense
Skill, character, body language – all of it adds up to hockey sense. Hockey sense is awareness of your situation, during the play and after the whistle, too. Does a player know how much time and space he has with the puck? Does he make plays under pressure?
Scouts salivate over hockey players who can thrive under pressure. Hockey sense means your mind understands the situation, which makes it a lot more appealing for a coach to put you on the ice.
Each position on the ice relies on hockey sense. It's why players of all shapes and sizes play. Even in the net. In short – who can do the most with the least?
And sure, it doesn't hurt if the parents have hockey sense too.