NSWC Pool Opens Friday April 16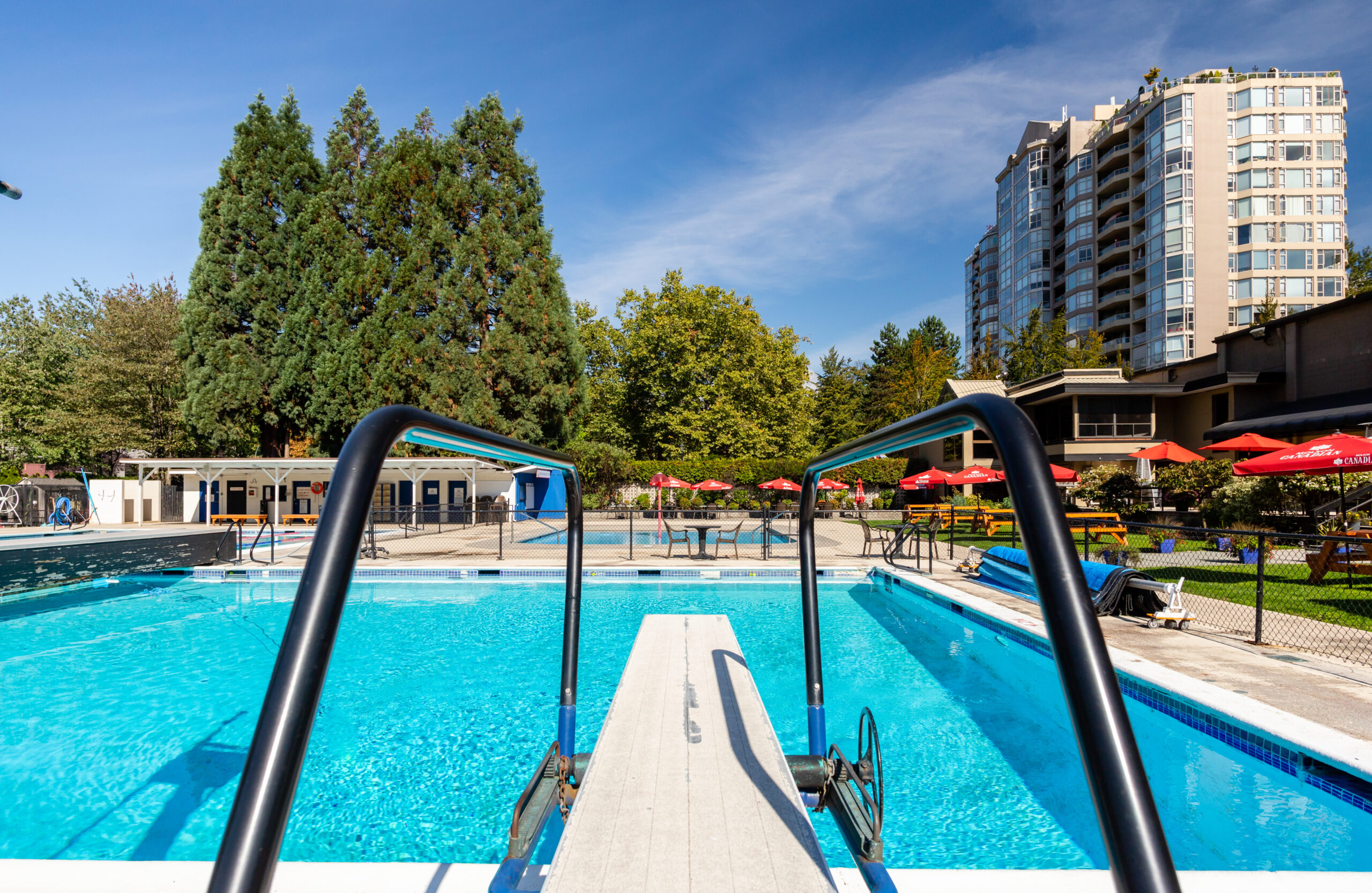 Dear Members,
We are excited to update you with information regarding the Pool Opening  taking place on Friday April 16th at 3pm.   Our priority is the health and safety of you, our members, and our staff.
The operations of the pool will be similar to the rules and processes implemented last summer.  The operations are based on recommendations from local and provincial health authorities, and are intended to help protect everyone's health and safety.
Below is an outline of Pool procedures for the spring/summer 2021 season.
What is the current directive from the Provincial Government with regards to Aquatic protocols?
Ability to maintain physical distancing of 2 metres apart at all times.
Enhanced cleaning & disinfectant focus.
Proper operation, maintenance and disinfectant (chlorine and bromine).
Managing capacities in small spaces.
What are the procedures for using the Pool?
Pool lanes and dive tank reservations must be booked on Gametime. Pool bookings will be live on Monday April 12th at 12pm.
Pool lanes can be booked in 50 minute increments and the dive tank in 30 minute increments twice per week  per family or as an individual.  We will be allowing a 10-minute closure or restricted entry to the pool every 50 minutes to sanitize and disinfect high touch areas. We will also continue to do this while the pool is open if needed.
If a lane is not booked 24 hours prior, a member or family can book additional pool space outside of their two bookings.
If you have entered the Club for a different activity and want to use the pool, you may ask Member Services or a lifeguard if there is space; if space permits, you can be added for the remainder of the 50-minute time slot, or the next available time slot.
You must enter the pool from the north gate and exit out the south gate. Please follow arrows in the pool area to ensure social distancing at all times.
Please wait in the assigned spots outside of the entrance gate while waiting for the pool to empty. A lifeguard will check you in and let you know when it is safe to enter the pool deck area.
Upon entering pool, you will check in with a lifeguard and they will assign you a lane or designated area for swimming.
Please if possible, shower at home before coming down to the pool.
No Masters swim program at this time.
Flutter board, life jackets, toys etc. will be signed out and will be properly sanitized after use. Please leave in appropriate marked bins on exiting.
Cancellation notice of 8 hours is required. No shows and late cancellations will be charged $25. Exceptions will be made due to poor weather.
Children under the age of 16 must be accompanied by an adult at all times while in the pool.
Masks are mandatory while on the pool deck if you are not actively using the pool.
First Aid
To keep our staff as safe and to help keep physical distancing protocols as much as possible, the Lifeguards may ask for a parent's assistance for minor first aid needs such as band-aid application or other instances where the parent can come in contact with the child instead of the Lifeguard.
For other emergencies, the Lifeguard will be wearing gloves and masks and depending on the accident, may require the patron to wear a mask as well.
Booking and Pool Use.
Social members have booking privileges for the pool.
Booking access will only be permitted to members that are in Good Standing.
Children under the age of 16 must be accompanied by a caregiver or adult who actively supervises at all times.  One parent supervisor only needed per pre-booked group.
During times where there is no Lifeguard on Duty, only those over the age of 19 can use the pool.
Members are permitted to bring up to two (2) guests PER FAMILY and the guests may visit up to twice per month for activities. Please note, these guests must be direct family members (spouse, parents, children, and grandchildren) or living in the same household.  Neighbours, out of-town family, cousins, aunts, uncles, nieces and nephews do not apply at this time. We thank you for your cooperation.
Lessons
Lessons begin May 3rd and can be booked on Gametime.  Registration is now open.
Preschool lessons and Red Cross 1-3 will require parent participation in the pool, with the instructor remaining on the pool deck to ensure physical distancing.
Lesson sets will have a maximum of 4:1 (swimmers to instructor).
Private lessons and semi privates can be booked by contacting aquatics@nswc.ca.
All equipment will be provided by NSWC. No outside equipment allowed in pool.
Facility Services
The pool showers will be open. (But we strongly suggest you shower at home before coming down to use the pool).
No towels provided.  Please bring your own towels.
Cubby holes are closed. Please keep belongings on chairs provided.
Boys and Girls change rooms will be open for toilets and changing however we encourage you to arrive ready for your lesson or pool space.
If you have any further questions regarding the pool, please email  khirji@nswc.ca.   Click HERE to view the pool schedules from April 16th through April 24th.
See you at the Pool!
NSWC Management & Staff